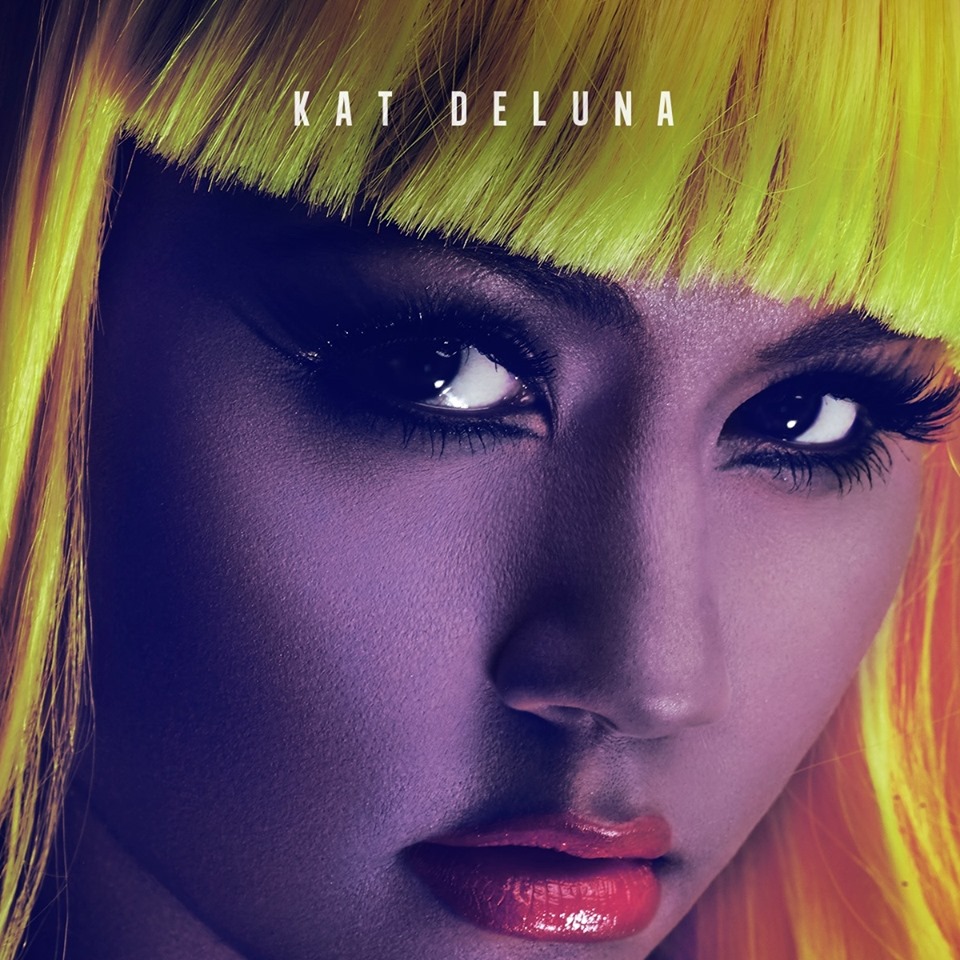 Kat Deluna
When Dominican-American singer/songwriter and performer Kat DeLuna dubbed her debut album 9 Lives (Epic Records), she had no idea how prophetic that title would prove to be. Three years after she strutted into the limelight with her Pop/Dance Caribbean-flavored, gold-certified single "Whine Up," featuring Jamaica Reggae star Elephant Man, DeLuna has undergone a personal and artistic rebirth. Now signed to GMB/Universal Motown, the 22 –year-old performer is reemerging with a refreshingly innovative, dance and rock-infused sound that allows her to flaunt her operatic vocal range. Ever the trendsetter, DeLuna is also experimenting with a much bolder, sexier look that attests her self confidence and fearless attitude.

Born Kathleen Emperatriz DeLuna in the Bronx, New York, DeLuna and her family relocated to the Dominican Republic when she was an infant. It was there at the tender age of 3, that DeLuna discovered her vocal ability by performing Latin Superstar's Amanda Miguel's "El Me Mintio" at a school talent show. By age 6, DeLuna and her family had returned to the US and relocated in New Jersey, where she continued to perform and enter various local competitions.
When DeLuna reached adolescence she was accepted into the New Jersey School of Performing Arts, a prestigious academy that boasts Savion Glover, Tisha Campbell, and Whitney Houston among its alumni. During her time here DeLuna studied music theory, trained as an opera singer, joined the school choir as a 1st soprano, and ceased every opportunity to hone her craft. By age 15, DeLuna had not only shared the stage with Latin music heavyweights such as Queen Millie Quezada and Marc Anthony, but won various vocal competitions sponsored by Univision.

Soon thereafter, DeLuna saw her dream of becoming a superstar and World recognized performer start to take shape when she met Tyrone Edmond (Global Music Brand.) Without hesitation DeLuna was signed to Edmond's production label "GMB" and secured a deal with Epic Records. It was during this time that DeLuna applied her knowledge of music theory, composition, and song writing skills to create what would be her debut album, 9Lives, a pop, Caribbean-flavored mélange of dancehall, and R&B tunes produced by RedOne.
DeLuna garnered International attention thanks to the success of 9 Lives' "Whine Up," which was crowned the top-selling single on iTunes Latino in 2007, reached #1 in France, and topped the charts in Africa and Europe . Once the single was certified gold, DeLuna made history as the first Dominican pop singer to cross over into the mainstream. The buzz only continued to build thanks to features in such marquis publications such as Entertainment Weekly, FHM Malaysia, Life and Style, Latina Magazine (for whom she graced the April 2008 cover), VIBE, USA Today, The Post, and People Magazine. Aside from her fans' appreciation, DeLuna earned the respect of her peers, nabbing MTVtr3s's Best New Artist Award and scoring a Billboard Latin Music Award for Best Club Play Track of the Year (for "Whine Up").

But that was only the beginning for this relentless performer, who is maturing and blossoming before the public's very eyes. With her soon to be released sophomore album Inside Out, DeLuna will offer a more multi-dimensional, nuanced portrayal of herself as both artist and woman. Her unparalleled determination, more aggressive look, and dynamic sound are sure to give DeLuna formidable star power that can't and won't be eclipsed.