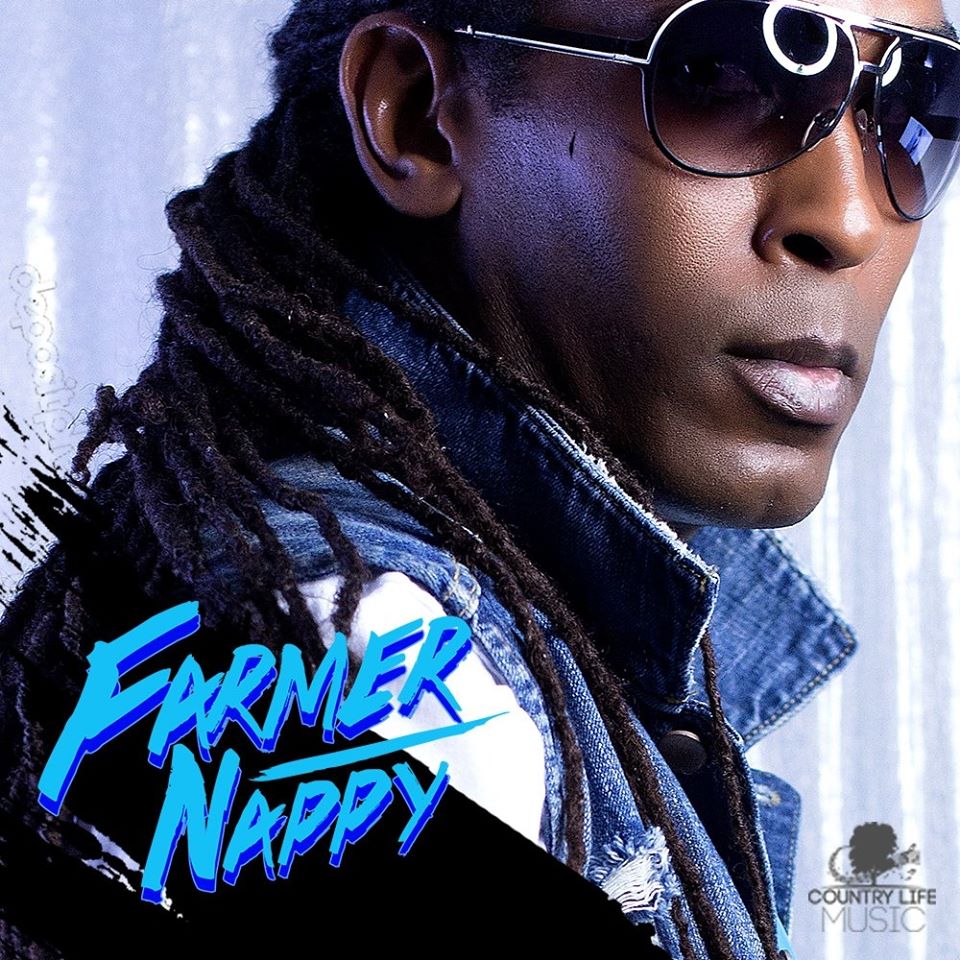 Farmer Nappy
After 25 years at the right hand of Machel Montano and Xtatik, Darryl Henry a.k.a Farmer Nappy embarked on a new venture to develop his solo career. Farmer arrived in Barbados on May 18th, 2007 with lyrics in hand and a studio date and time set. Thus, "Chippin" (With Me Own Woman) was born. After being conceived in Trinidad and delivered in Barbados, "Chippin" became one of the most popular songs produced by the award winning Red Boyz.

In the past, Farmer has proven to be an artiste worthy of national recognition as an instrumentalist and songwriter with the band Xtatik. His brotherly bond with lead singer Machel Montano goes way back to the inception of Pranasonic Express. At the age of seven, Farmer embarked on his musical journey by playing percussion in the young band that later came to be known as the big band Xtatik. As the band evolved, Farmer emerged as an award winning, multi-talented songwriter. He wrote and co-wrote some of the biggest hits in Xtatik's repertoire.

On the 1997 Xtatik album 'Big Truck', he wrote and co-wrote recognizable hits 'Big Truck', 'Music Farm', 'Tayee Ayee', 'Crowded', and 'No Carnival'. Farmer won the award for "Best Song Writer" in 1998 for 'Footsteps', which was "Road March of the Year" on the album 'Toro Toro'. 'Footsteps' was also awarded "Best Song of the Year". He co-wrote 'Vendors', 'Pump the Iron', and 'Working Dog' all on the same album. In 1999, Farmer co-wrote 'UFO' with Machel, Beenie Man and Darryl Eugene. He co-wrote 'Big Phat Fish' and co-produced 'Low Riders'.

In 2000, Farmer co-produced and co-wrote the tremendously popular 'Water Flowing'. 'Last Singer' produced by Sir Oungku of Red Hot Flames took Farmer all the way to the finals in the 2001 Soca Monarch. In 2002, Farmer featured in his first music video 'Junkyard'. In 2003, he wrote 'Dancing', produced by his Xtatik band mate Dwain 'Dwaingerous' Antrobus. That same year, he co-wrote 'Granny'.

In 2005, Farmer Nappy released his first solo album 'Pure Niceness'. Containing twelve tracks, the album is an acknowledgment of unforgettable hits created at the peak of Xtatik's career. He remains extremely gracious to the producers and those who contributed to the album. 'Pure Niceness' was produced at Ed Gordan's Studio with Xtatik Ltd as the Executive Producers. The 'Pure Niceness' music video was on rotation on MTV's Tempo.

In 2006, Farmer wrote 'Jump of de Year', produced by Neil Bernard, as well as 'Old People Words', produced by Kerwin Du Bois. Later on in the year, He skipped across to Antigua to work with one of his mentors Sir Oungku of Red Hot Flames. Oungku produced 'Capsize' for Carnival 2007.

After Carnival 2007, Farmer co-wrote 'Chippin' with Margaret 'Ginger' Alexis and brought it to Barbados to be produced by De Red Boyz. The music video was produced and filmed in Barbados by Suzie Cheeseman and Andrew Hulsmeier (Video & Photo Images) and later became #1 on television stations Tempo and Synergy for a number of weeks. During September 2007, Farmer took a short break from touring to co-write with Artiste Kevin Lyttle. He co-wrote three songs entitled, "Come See Me," "Fyah," and "Party Wid Me."

In preparation for Carnival 2008, 'Chippin' was remixed with Jamaican Dancehall Star Anthony B. The remix gained immense popularity throughout the Carnival season and remains popular to this day.

'Chippin' (With Meh Own Woman) took Farmer to the finals in the "International Groovy Soca Monarch" in which he placed fourth. 'Chippin' became one of the biggest hits for Carnival, winning 'Groovy Song of the Year' at the 2008 COTT Awards. 'Chippin' was also nominated for "Song of the Year".

Farmer's first release for Carnival 2009 was "Belly Dancer" (J'ouvert). 'Belly Dancer' was produced in Barbados by Darien Bailey (Xtatik Keyboardist) and Kevin Marshall. During mid carnival, Belly Dancer was the only Soca song to be listed on the top 10 music charts in Jamaica.

In September 2008, 'Belly Dancer' Music video was produced and filmed on location in Trinidad. The video was produced by Katrina Chandler (Country Life Productions) and Directed/Edited by Lee Aleong (Lee Designs Ltd). Belly Dancer video was featured on the most prestigious television entertainment show in Jamaica, Entertainment Report (ER) and later on BETJ.

In 2009, Farmer teamed up with band mate Dwain 'Dwaingerous' Antrobus for the second time to produce his latest hit single 'Go Brave'.

Currently on the airwaves as a popular hit in Trinidad, is Farmer's first release for the Carnival 2010 season. A song headlining on the 'Bubble Up RIddem' entitled 'Looking to Wine,' where he is featuring General Grant. This track is produced by yet another band mate, Shawn "Roots' Mitchell.

Upon serious consideration, Farmer decided that for Carnival 2010, he wanted to sing and perform a fast song. Without hesitation, he entrusted that task to established producer & song-writer Kerwin Du Bois. Farmer traveled to Canada to record with Kerwin in his Toronto based studio, KNS. With the two of them buckled down in the studio, Farmer went there for one song and left with two.

'Pavement', featuring both Farmer & Du Bois is a sweet groove collaboration, which became a carnival 2010 Hit Anthem. The fast song, I Pay For This', was written & also produced by Kerwin. Becoming Carnival Hits, both 'Pavement' & 'I Pay For This', got Farmer into the finals for both the International Groovy Monarch & Soca Monarch.