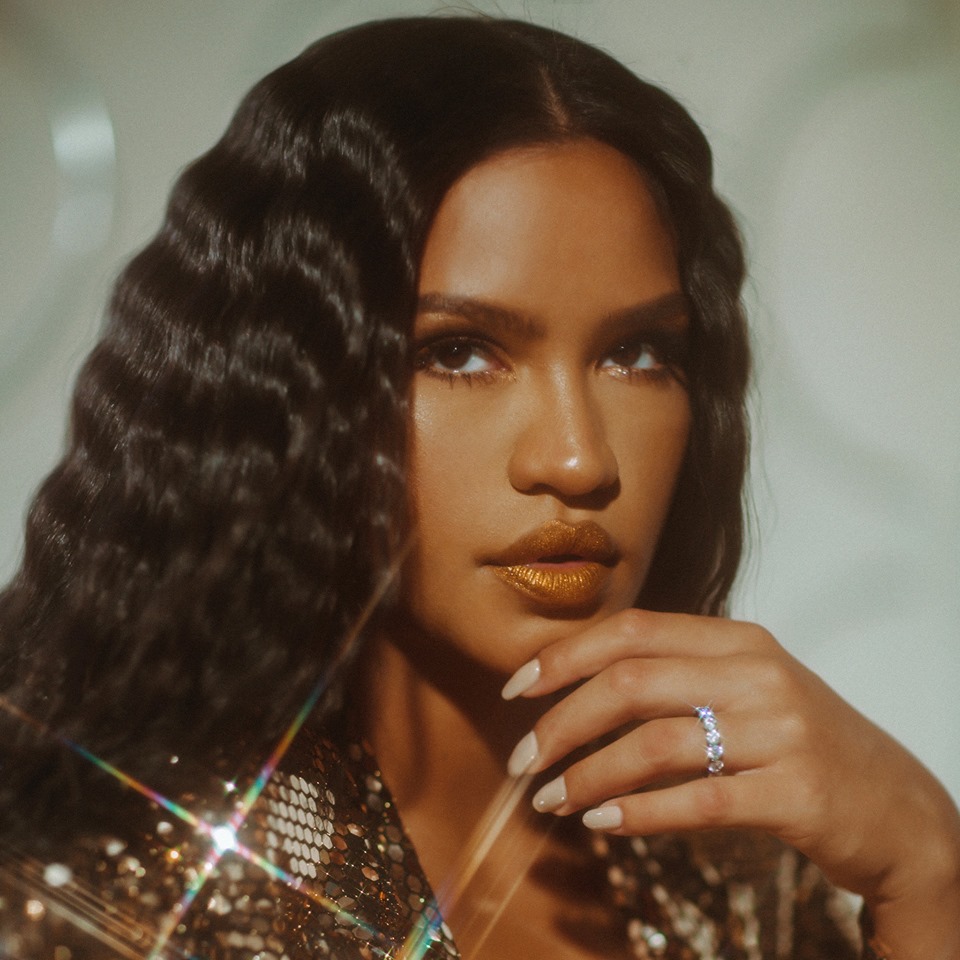 Cassie
As a newcomer who has just launched her self-titled debut album on August 8, 2006, Cassie surprisingly is rather quick in drawing increasing exposure to herself judging from the schedule she has been slated to undergo ahead. Following her trip to some radio stations like WHTZ Z100, WQHT, WZMX, also KISS 108 on August 9 and 10, respectively, there will also be appearances on TV through NBC's "Last Call with Carson Daly" on date 12 then WABC-TV's "Live with Regis & Kelly" two days later before attending Video Music Awards set to be held on August 31. More to be noticed is surely her upcoming performance at the NFL's Opening Kickoff Celebration in Miami's South Beach by September 7. Plotted to show up there alongside P. Diddy, it seems the road to higher recognition is not that hard for the striking R&B singer to undergo then.

A talented beauty of African American, Filipino, and Mexican ancestry, Cassie was born Cassandra Ventura on August 26, 1986 in New London, Connecticut to a family with strong musical background. No doubt familiar to music since she was still a mere little child, it certainly did not take a long time for the girl to share the same interest her parents possess which then prompted her to begin singing and taking dance classes at a very young age. Though she later was able to broaden her skills to composing tunes and playing the piano, the thought of making more serious approach to the field initially had never come into her mind until she encountered a chance to have a talk with music producer Rockwilder.

Deeply inspired by the meeting, Cassie thus finally fixed her mind to take voice lessons which she gladly put in use when recording a song as a gift for her mother's birthday in 2005 with the help of a mutual friend, Leslie Ryan, who is also a music producer. Upon sensing the potentiality this alumna of Connecticut College's Williams School held, Ryan subsequently brought the song to record mogul Tommy Mottola, and beyond his expectation, the man's response was more than good as he asked them to bring more voice samples later. Afterwards returned with Cassie plus a makeshift demo in hand after a few weeks, the guy really did not find much difficulty to at last get the teen signed to the former Sony chairman's management company followed by a recording contract under P. Diddy's music label of Bad Boy Recordings.

Optimistically commenced her way in the industry, the initial step turned out to be satisfying enough for Cassie when her first single, Me & U, found success in the clubs around the States. Greater result was obtained after it managed to hit the stores by June 2006. Not only taking its peak on the first rank of both Billboard's Hot R&B/Hip-Hop Singles & Tracks and Rhythmic Top 40, the composition also gloriously escalated to the top three of The Billboard Hot 100 after spending 13 weeks on the chart, consequently led the singer to vast attention for sure.