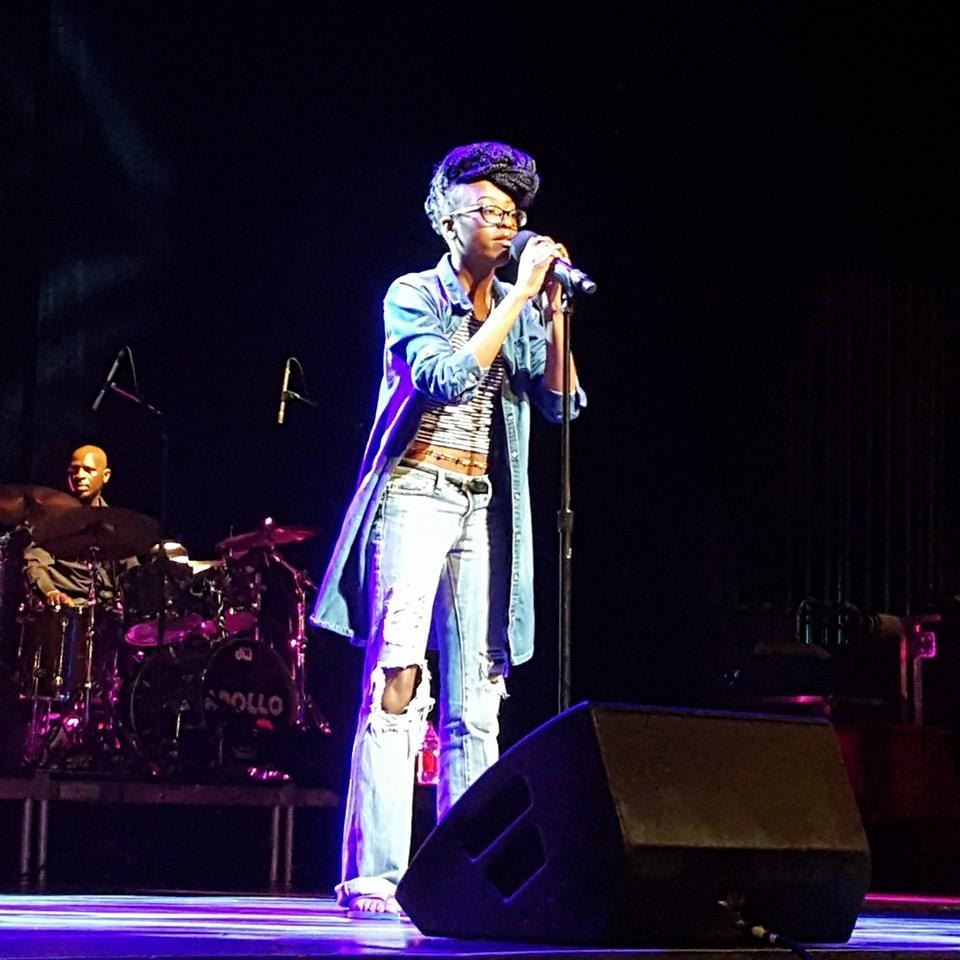 Leah Jenea
Leah Jenea , Born Leah Jenea Gaines is a 17 Year Old Hip Hop Soul singer/songwriter born and raised in Newark NJ. At just two years old her parents noticed something special about their toddler who could sing on key with Shirley Murdoch from her car seat during rides.

At just 9 years old she blew away a packed crowd at NJPAC as part of a performance for Newark Symphony Hall's summer camp. From there Newark Symphony Hall invited her to join a group of elite vocalist called the Special Ensemble where she went on to win a gold medal at the Mcdonalds Gospel Fest.

After years of performing locally and honing her craft Leah decided to try her luck on a bigger stage. At 15 years old she Auditioned for The Voice Season 10,
where she made it all the way to the blind auditions!

While she did not get a chair to turn Blake Shelton, Adam Levine, and Pharell demanded she never stop singing and come back next year after she gained control of "that thing" she had in her tone, and gain control is exactly what she did. Hungry to get back into competition Leah Jenea auditioned for Amateur Night At The Apollo, where she won 1st place 3 times in a row! She was offered to come back several times after to sing in the Apollo Holiday Special, as well as the WOW (Women of the World) Conference.

Since then Leah has become some what of local celebrity in her home town of Newark NJ and has been tapped to perform for some of the City's biggest stars such as Do It All from Lords Of The Underground. She sang Newark NJ Anthem "Way Up" for his Councilman At Large campaign fundraiser.

Now at 17 she already has her album in stores (Life W.T.R.) selling and streaming very well… Shes also scheduled to begin production of a new project with Kay Gee of Naughty By Nature later this year! Be on the look out for Brick City's Princess Of Hip Hop Soul .. Leah Jenea.