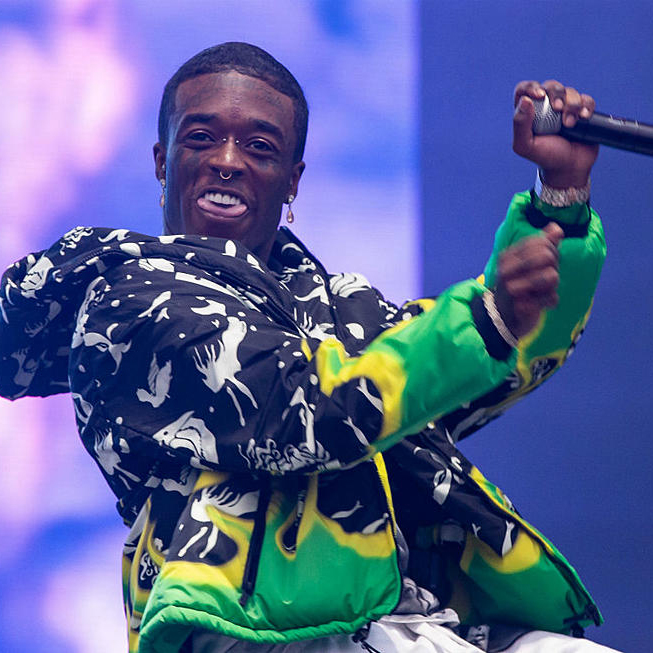 Lil Uzi Vert
A rapper who grew up on the beats of Marilyn Manson and Kanye's 808 & Heartbreak, Lil Uzi Vert emerged from North Philadelphia with a relaxed style that connected the dots between Young Thug, Chief Keef, and the A$AP Mob. Debuting by featuring on some DJ Diamond Kuts tracks, Uzi kicked his career into high gear in 2014 when he dropped "Dej Loaf," a dedication to the Detroit vocalist. Don Cannon hosted his mixtape The Real Uzi that same year, then DJ Drama helped broker a deal with Atlantic Records, which released his Luv Is Rage mixtape late in 2015.

Don Cannon was back for the early-2016 mixtape Lil Uzi vs. the World, which also featured beats from Metro Boomin and Maaly Raw. Two of its tracks -- "You Was Right" and "Money Longer" -- crossed over and reached the Billboard Hot 100, while the mixtape itself broke into the Billboard 200 Top 50. Months later, The Perfect Luv Tape was issued, peaking at number 55. By the end of the year, his collaboration with Migos -- the viral hit "Bad & Boujee" -- began its ascent to the top of the Billboard Hot 100, hitting number one at the start of 2017. Later that year, Uzi issued the single "XO Tour Llif3."

The track climbed into the Top Ten of the Hot 100 and would be the first offering from his chart-topping debut LP, Luv Is Rage 2. The LP featured guests like Oh Wonder, Pharrell Williams, and the Weeknd. Uzi's success continued in 2018, as he landed another hit with the non-album single "New Patek," and was featured alongside Kanye West on Travis Scott's hit "Watch." "That's a Rack" and "Sanguine Paradise" appeared early the next year.