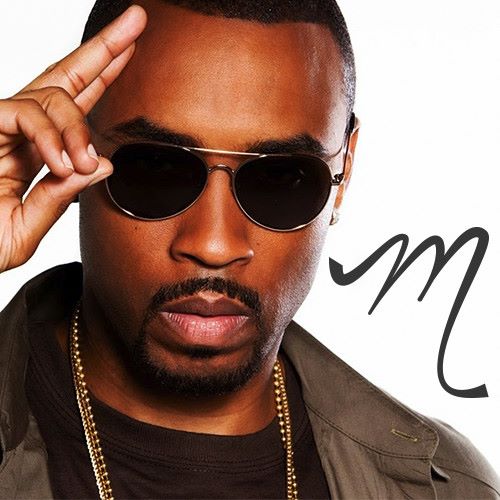 Montell Jordan
Becoming Unfamous is the story of faith to fame and success to significance. Discover how R&B singer, songwriter and superstar Montell Jordan made the journey from performer to pastor in his self-penned transparent autobiography that shares his journey from marriage and music into ministry.

Montell's story begins by documenting the intimate details on the night in 2010 when he determined to exit the music business. In a letter typed into his smartphone while seated in an Atlanta young adult ministry church service, he shares that God spoke to both him and his wife Kristin (while in different places in the room), confirming that their exodus from the entertainment industry would be immediate. In true Hollywood fashion, the story then rewinds to where his childhood began some forty-something years earlier in the city of angels.

Unfamous begins with Jordan's recollections of his childhood amidst the backdrop of teen pregnancy, adoption, and the struggles of inner-city life in South Central Los Angeles, CA, where the life expectancy for young black males at that time was 18. Faced with the heightened tensions of gang violence, opportunities to use and distribute drugs, and evading the questionable practices of the LAPD, Montell found refuge in the local church.

Music would become the outlet and familiar refuge for him. Gospel and R&B music, pop culture and the introduction of MTV, and the gangsta rap era would provide the DNA for the young church kid who would one day become a Grammy nominated rap singer.

It was during Jordan's college years when he would experience fraternity life and begin experimenting with artistry as his affinity for emerging hip hop and R&B styles drew his interest. Unbeknownst to him, life and relationships outside of the church for the first time would be the early beginnings of his ministry training ground.

Montell would meet the love of his life, Kristin Hudson during this season. Together they would partner as artist and manager in efforts to navigate the uncharted waters of marriage meets the music biz. For many years, the business would win.

He would marry Kristin first; then he would marry gospel, soul singing and R&B lyrics to powerful hip hop beats and blues tracks. Jordan developed a unique style of music that would begin as "new jack" but push the envelope to later advance the genre of '90s R&B music. This would garner the couple tremendous success, number one records, and fame that would test their faith.

Unfamous tells the story of one of the biggest records of this century; This Is How We Do It. It documents more than just music, but also their rise to fame preceding their fall to infidelity that would leave the Jordans financially, physically and nearly spiritually bankrupt. Unfamous explains how and why after nearly 20 years in the industry, Montell and Kristin chose faith over fame and marriage over music. Musical mayhem was the journey; marriage ministry is the destination. Experience for yourself how and why the Jordans walked away from a life of fame that they determined carried a price no one is ever truly prepared to pay. Relive their travels and triumphs in Unfamous, and come along for the ride.