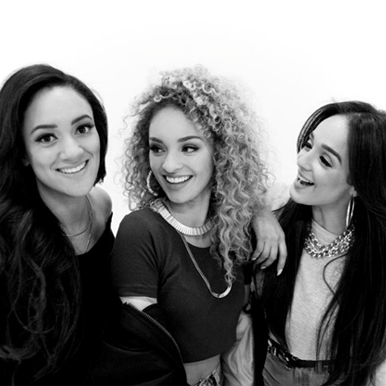 M.O
Annie, Nadine and Frankee, aka M.O, filmed their first A64 session for the hugely influential online platform SBTV. Rather than do a straight cover of an R&B classic, they decided to do a unique re-imagining of Brandy & Monica's 'The Boy Is Mine', with a little help from UK rap upstart Lady Leshurr.

The performance went on to become SBTV's most viewed debut A64 ever, with over two hundred thousand views. With Twitter support from the likes of Ed Sheeran and K. Koke, and a roar of online buzz, you'd think most bands would start to rest on their laurels, but for M.O things had only just started.

A month later their debut single, the playfully aggressive, Show N Prove- produced banger 'Wait Your Turn' was premiered by tastemaker and DJ MistaJam (who said they were "the only girl group you need to worry about") on his 1Xtra show, while the song's attitude-heavy video was later premiered by The Guardian.

Since then the girls have continued to steadily build an impressive reputation – becoming a mainstay on 1Xtra, a feat that's almost unheard of for a brand new UK girl band, as well as working with Black Butter Records producers such as WOZ (on street track 'Come Let Me Show You') and RackNRuin (the infectious 'Ain't Got Time'). Parallel to this critical acclaim has been their desire to steadily build a solid, loyal fanbase as opposed to exploding out of the blocks and fading away just as fast.
For Annie, Nadine and Frankee.

M.O represents the second bite at the cherry, with all three girls having previous group experiences.