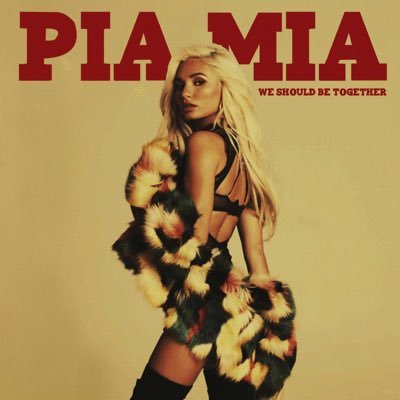 Pia Mia
Island girl, Pia Mia, 18, is a recording artist, entrepreneur, songwriter, fashion icon, dancer, actress, and Krav Maga instructor. Pia was born and raised on the tropical island of Guam in the West Pacific where she was raised on strong family and Chamorro cultural values. Here and with her family, she fostered an early love of music. At a young age she joined school and community musicals and theater and began to post covers of her musical performances on YouTube. Almost instantaneously becoming a viral sensation, Pia set to leave home and bring her childhood dreams and island roots to Los Angeles.

Soon after her arrival, she worked with Disney, the Groundlings, and signed a one year production deal with Babyface. In 2013, Pia Mia performed a cover of Drake's song Hold on We're Going Home for Drake and Kanye West. That same year, Ryan Seacrest debuted her independent single, Red Love. Her companion video debuted on Vevo, resulting in more than 12 million YouTube views and more than four million Soundcloud streams. Today she has 1.3 million Instagram followers and 405 thousand Twitter followers.

At the age of 17, she formed Wolfpack Entertainment, a recording label, signing herself as its first artist, and then signed with Interscope Records. Pia has landed features in prestigious media outlets such as LA Times and Billboard and high profile appearances on E! News, Vogue.com MTV, Idolator and Just Jared. Billboard Magazine anointed her as one of the eight "acts who will help define 2014." Her debut EP, The Gift, (Wolfpack/Interscope Records), arrived digitally in February. Her track, Fight for You, with Chance the Rapper was released in March on the original motion picture soundtrack album for Divergent. Her track On My Mind appeared on the album NOW That's What I Call Music!,50. In the summer, Pia Mia returned to perform at the international music festival, Guam Live, before a home audience. She capped the year collaborating with Austin Mahone on the Craig David cover, Fill Me In.

Since signing with Interscope, Pia Mia has been working in the studio amassing a catalog of tracks for her soon to be released debut album. In January, 2015 Pia Mia independently released for her fans her track F**K WITH U featuring G-Eazy. The track received a strong response on Soundcloud, placing on its trending page, and with 12 million views in 3 months. It continues to play in rotation in the major radio markets, and is a DJ club favorite. Pia Mia performs the track with G-Eazy at his live shows. The track's popularity resulted in Interscope releasing the track on iTunes and the official video on Vevo.

Next up, Pia Mia is set to perform live at the Power 106, LA, Powerhouse 2015 NEWAT2 stage on May 16.

Her first official single for Interscope, Do it Again, featuring Chris Brown and Tyga, scheduled for release May 2015, will have a strong tropical vibe, and is expected to be this summer's hit!