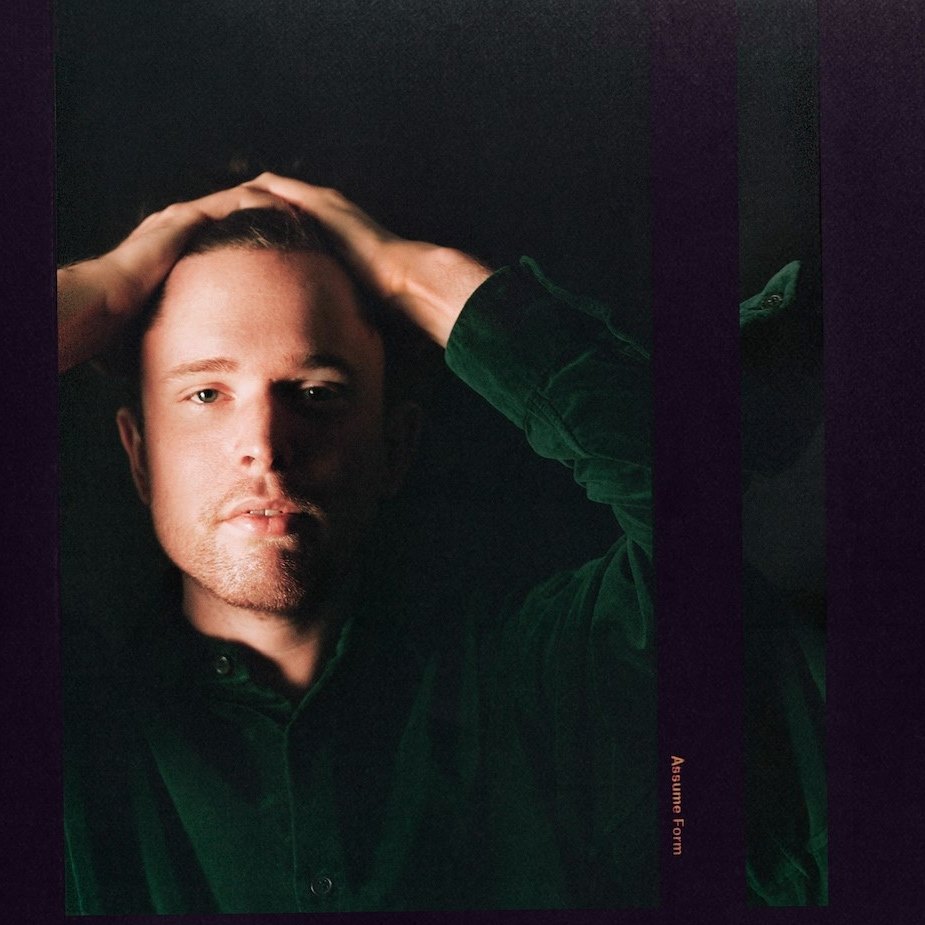 James Blake
Producer/singer/songwriter James Blake became known for a unique style that wrapped aching, gently sung R&B vocals around the deep bass and minimal rhythmic elements of dubstep. He arrived in 2009 with a series of 12" singles and achieved both critical acclaim and worldwide fame following his self-titled 2011 album. His renown continued to rise over the next several years, and he collaborated with pop icons like Beyoncé, Kendrick Lamar, and Bon Iver, in addition to consistently working on solo material.

Born James Blake Litherland in London, England in 1988, Blake was raised in a musical family. He was classically trained in piano from a very young age and would focus on musical studies throughout his education. While still very young, he and his friends became fixated on electronic music, in particular the emerging dubstep sound that was beginning in London in the mid-2000s. He took inspiration from early U.K. dubstep artists like Burial, Distance, and Skream and merged it with influences from textural R&B innovators like D'Angelo while developing his first original tracks. Blake's R&B-sampling strain of dubstep first arrived in the form of his Air & Lack Thereof 12" on the Hemlock label in 2009. Blake received quite the endorsement when the heralded Soul Jazz label picked the track up for their Steppas' Delight 2 compilation that same year. Blake raised his profile every few months during 2010 -- something of a breakout year for him -- with a succession of warmly received 12" releases: The Bells Sketch (Hessle Audio, March), CMYK (R&S, June), Klavierwerke (R&S, October), and the single-sided Limit to Your Love (Atlas, November). The last of the series -- a cover of a song by Feist in which Blake's heartfelt vocal was placed front and center -- served as a precursor to his first full-length, issued the following February. Titled James Blake, it left a major impression, and was eventually nominated for a Mercury Prize but lost to PJ Harvey's Let England Shake.

Blake returned to Hemlock for the Order 12", then reverted to Atlas for Enough Thunder, a six-track EP with a Bon Iver collaboration and a cover of Joni Mitchell's "A Case of You." Yet another 12", Love What Happened Here, was out by the end of 2011. Blake spent much of 2012 working on his second album, releasing new work under the name Harmonimix, and performing less often as the new songs percolated. In April 2013, second album Overgrown appeared, featuring collaborations with Brian Eno and RZA. It won that year's Mercury Prize, and Blake's songwriting was acknowledged when "Retrograde," one of the album's highlights, won an Ivor Novello Award in the category of Best Contemporary Song. Little, apart from an Airhead collaboration and an EP on his 1-800 Dinosaur label, was heard from Blake for three years. He resurfaced in April 2016 with contributions to Beyoncé's Lemonade. A couple weeks later, The Colour in Anything, his third album, arrived with only a few hours' advance notice. Recorded in England and at Rick Rubin's studio in Malibu, California, it included input from Bon Iver and Frank Ocean. The album peaked within the Top 40 of the Billboard 200 and topped the U.S. Dance/Electronic chart. That year, Blake also contributed to Frank Ocean's Endless, Vince Staples' Prima Donna, and Travis Scott's Birds in the Trap Sing McKnight. He continued into 2017 with appearances on Jay-Z's 4:44 and Mount Kimbie's Love What Survives, while also producing "Element" for Kendrick Lamar's DAMN. In 2018, Blake was active as a co-writer/performer of two songs on the soundtrack to superhero blockbuster Black Panther: he contributed to the single "King's Dead" alongside Kendrick Lamar, Future, and Jay Rock, and to "Bloody Waters," also co-written by Lamar. Several singles arrived throughout 2018, beginning in January with "If the Car Beside You Moves Ahead," followed by "Don't Miss It" in May. Throughout the year, Blake's production and vocals appeared on new albums by experimental electronic artist Oneohtrix Point Never and mainstream rapper Travis Scott. By year's end he announced his fourth album, Assume Form. It was released in January of 2019 and included guest spots from Metro Boomin', Andre 3000, and Travis Scott.